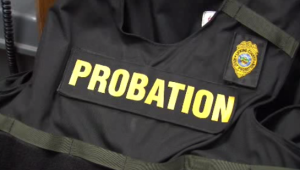 Becoming a probation officer is an admirable career goal for individuals seeking to make a difference in helping criminal offenders get on track to a better life upon release.
Often referred to as community supervision officers, probation officers are given the responsibility of monitoring offenders placed on probation to prevent them from committing new crimes or placing the community at risk. Whether working with adults or juveniles, probation officers create customized treatment plans for each offender to follow the best course towards rehabilitation. Most will offer job training resources, provide counseling, oversee drug testing, and help offenders change their behaviors to avoid landing back in a jail cell. If you're considering this rewarding yet challenging career path, below we've outlined some helpful advice to become a probation officer.
Steps for Becoming a Probation Officer
Probation officers must be knowledgeable and have strong interpersonal skills to effectively communicate with offenders, their families, judges, law enforcement officers, and treatment specialists regularly. Therefore, it's no surprise that probation officers need to have at least a bachelor's degree in a human services field. Probation officers can benefit from studying social work, criminal justice, law, psychology, sociology, criminology, and behavioral science. Before taking on this role, probation officers will likely also need to complete a specialized training program sponsored by the government, pass a certification test, and gain one year of work experience with offenders in high-crime areas.
Types of Social Work Programs
Many probation officers choose to concentrate their post-secondary studies with a major in social work because it will prepare them with the sought-after interpersonal, communication, problem-solving, organization, and analytical skills needed to make good treatment plans. If you select this route, you can earn a Bachelor of Social Work (BSW) or build on your current education with a Master of Social Work (MSW) in graduate school.
Resource: Top 25 Most Affordable Master's in Social Work (MSW) Degree Programs 2014
It's recommended that you enroll in a social work program with enough flexibility that you can take elective courses related to criminal justice, law enforcement, and criminology for added preparation. Also, ensure that your degree will be respected by choosing a program fully accredited by the Council on Social Work Education (CSWE).
Other Similar Careers in Social Work
Working as a probation officer is just one of the possible career options available when you earn a social work degree. Since the BLS predicts little to no job growth for probation officers over the next decade, you may want to have some back-up plans. For individuals who seek the reward of working with inmates, you may also want to consider becoming a parole officer, pretrial services officer, correctional counselor, or correctional treatment specialist. If you're looking for other careers in criminal justice, a social work degree can be helpful for becoming a mental health evaluator, victim advocate, mental health coordinator, forensic investigator, mitigation specialist, or conflict mediator. Career opportunities in child welfare to deal with child abuse, child neglect, adoptions, and foster services are also possible.
Overall, probation officers play a prominent role in our nation's criminal justice system by supervising offenders released from prison or sentenced to non-custodial sanctions to protect the community from potential harm. Once you determine that becoming a probation officer is the right career objective for you, earning a social work or other human services degree will place you on the right track to helping parolees get back on their feet.